THE MIGRATION AGENT NEAR YOU
Are you searching for a reliable Sydney migration agent?
Do you need a migration agent near you?
At PK Harrison Australian Visa Services we endeavour to provide a convenient and cost-effective service for all of our local Sydney clients. Whether you are in Bondi, Parramatta, Liverpool or Manly, we are your local Sydney migration agents you can count on.
By offering online consultations, we can speed the process of your visa application providing you with peace of mind.
If you would like to move things along more quickly, click on the "Make An Enquiry" button on the right to expedite the process. We value your time and will get back to you as soon as we can.
Are you overwhelmed with the complicated process of applying for an Australian visa? You are not alone! But at PK Harrison Australian Visa Services we are ready to assist you every step of the way. Our goal is to provide you with a friendly and professional service that puts you in the best possible situation for achieving your Australian dream. Whether you want a family visa, working visa, tourist visa or student visa, we will utilise our knowledge and experience to provide you with the best possible outcome.
At PK Harrison Australian Visa Services, we are not a large company. Our small team is not distracted by thousands of cases, instead we are solely focused on you. We will utilise our understanding of relevant legislation and guidelines along with our knowledge of the processes of the Department of Home Affairs to provide you with the best value for money immigration service in Sydney.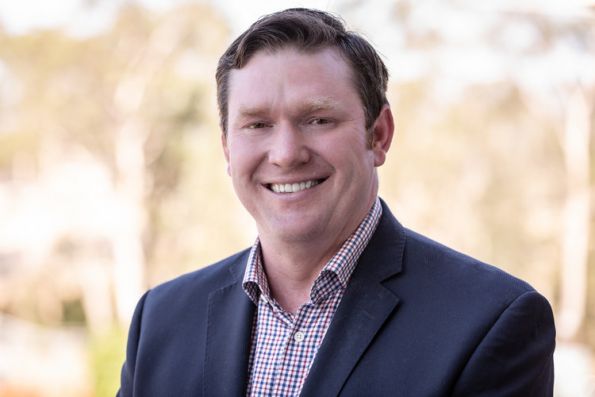 ---
Who Do Our Clients Include?
Are you ready to move to Australia? Is it time to renew your visa?
PK Harrison Australian Visa Services takes the stress and anxiety out of submitting your visa. With years of experience providing a streamlined and reliable service, Preston Harrison is ready to provide you with a VIP experience.
---
What Do Clients Receive When Dealing With PK Harrison Australian Visa Services?
Competitive professional fees with fixed cost certainty

Providing ad hoc advice at no extra charge

All emails and phone calls returned within 24 hours

Completion and checking of all relevant application forms

Preparation of all relevant supporting submissions and documents

Advice and assistance obtaining other supporting documents

Assistance meeting health and character requirements

Submitting applications on your behalf

Liaison with the Department of Home Affairs (DOHA) until a decision is made on your application

Highly recommended Registered Sydney Migration Agent
Eliminate the fear and anxiety with applying for an Australian visa by dealing with a Registered Migration Agent in Sydney. Preston has spent years as a Senior Corporate and Private Client Consultant for one of Australia's most prestigious visa and migration practices. He has brought that professionalism and experience to PK Harrison Australian Visa Services. Preston Harrison is registered with the Office of the Migration Agents Registration Authority and continues to develop his skills to ensure he can provide you with the highest standard of professional service.
PK Harrison Australian Visa Services offers all of the services of a National Migration Company with the attention to detail and personalised service of a family owned and operated company. When you engage the services of PK Harrison Australian Visa Services, you are not treated as a number.
Your case is our #1 priority!
---
What Is PK Harrison Australian Visa Services Focused On?
Client satisfaction

Successful outcomes

Affordable services
At the forefront of the industry, we provide comprehensive and up to date advice. We take the time to understand your circumstances and ideal visa outcome to ensure that we provide a service that surpasses your expectations.
Each case is handled individually with the highest attention to detail to ensure successful outcomes.
Our base of satisfied clients is continually growing. If you would like to discover what our past customers have said about our services, you are invited to view the unedited testimonials from past customers.
We are confident that we are the team that can help you take the next step to building your future in Australia.
Get the information and advice you need to move forward with confidence. Enjoy the peace of mind knowing that you are applying for the visa subclass that best suits your circumstances and intended outcome.
If you are searching for a "migration agent near me", we are the team that ticks all of the boxes. We provide consultations face to face, over the phone and online. Our services are adaptable to suit your needs. It doesn't matter whether you live on the Northern Beaches, North Shore, Illawarra Shire or Greater Western Sydney, at PK Harrison Australian Visa Services we are committed to being your best local migration agent.
---
Which Australian Visa Is Right For You?
Take the guesswork out of applying for an Australian visa. We can guide you through the maze of Australian immigration law. Our principal migration agent will help you quickly and efficiently decide on the best course for you. Get things moving by contacting us today.
Are you a skilled professional?
Do you need a partner visa?
Does your business need skilled labour?
No matter how simple or complicated your circumstances, at PK Harrison Australian Visa Services we offer the same first-rate service for all of our clients. We enjoy assisting our clients to achieve their goals and we are ready to help you.
Stay informed of all of the latest developments regarding Australian visas by signing up for the PKH VisaNews newsletter. We wade through the seas of Australian immigration law to help you find the gems that you are interested in. Sign up today and enjoy handpicked news that can help you make an informed decision regarding your visa application.
Contact us today and enjoy the satisfaction of knowing you are dealing with the immigration team that is passionate about helping you achieve your dream.
Call on +61 (0)2 8859 2388 or fill in the form on the right of the page to book an appointment.