Migration Agent Sydney
If you are thinking of migrating to Australia or visiting temporarily, it is important that you are cognizant of the necessary requirements to ensure your visa application is successful. In order to keep abreast of the latest developments in regards to Australian immigration policy and requirements, you need a team that is at the forefront of the industry.
PK Harrison Australian Visa Services is a Sydney migration agent that is committed to providing low cost visa application assistance services. Take the first step to building a future in Australia by ensuring you have Preston Harrison on your side. PK Harrison Australian Visa Services is a visa consultancy firm that provides a complete range of immigration services.
Sydney has a plethora of Registered Migration Agents. How can you choose the right team for you?
PK Harrison Australian Visa Services focuses on client satisfaction, successful outcomes and affordable services. We endeavour to be the migration agent you can always rely on!
We Offer A Unique Personal Approach
PK Harrison Australian Visa Services approaches your case as our number one priority. Whether you are applying for an Australian Visitor Visa or you have your hopes on a Prospective Marriage Visa, Preston and the team view it as their personal responsibility to look into every aspect of the case to ensure you are given the highest possibility of a successful outcome. We take the time to understand your situation in order for us to present you with the ideal visa pathway. Your satisfaction with our service is of prime importance.
We Are Industry Leaders
Preston Harrison is a Registered Migration Agent (MARN:1170236) who has previously worked in high-end corporate immigration firms. While this allowed him to garner a wealth of experience in assisting multinational businesses to obtain Australian business visas for their staff and clients, it lacked the personal approach that Preston desired in his work life. Hence, in 2015 Preston started PK Harrison Australian Visa Services with a goal of providing cost-effective visa services for the local Sydney region and to the greater global community.

Does Your Sydney Business Want To Sponsor An Employee?
We have assisted hundreds of Sydney businesses to lodge successful employer sponsored visa applications. If you have been struggling to find skilled employees, we can help you find the best talent the world has to offer. Our experience and expertise can help your business have the edge you need. As we specialise in hassle-free visa applications, we can help you focus on your profit making activities and not only visa paperwork. Sydney employers can sponsor or nominate overseas nationals for a work permit in Australia on a temporary or permanent basis. We are a locally owned and operated Sydney business that is passionate about helping fellow Sydney business owners to find the best staff to help you grow your brand. To arrange an eligibility assessment, please complete the free initial assessment request form.
Simple visa solutions from industry professionals.
Why Should You Choose Us As Your Sydney Migration Agent?
Our Attitude - We actively seek to fully understand all aspects of your requirements in order to provide tailored solutions. As a family owned and operated firm, we can adapt our services to best suit your specific needs. To explore what some of our past clients say about our services, visit our testimonials page.
Our Experience – Preston Harrison has worked in various avenues of the Australian migration industry – We have established a proven track record of success. To discover some of the successful visa outcomes that we have delivered for our clients, come and read some of the case studies.
Our Systems – We recognise that applying for an Australian visa can be a stressful time, so we have designed streamlined systems to ensure your application is submitted as efficiently as possible. We have evolved the manner in which Australian immigration services are delivered. Utilising Skype consultations and proven systems we have taken the stress and hassle out of applying for an Australian visa. Feel in control every step of the journey.
Our Services – We offer a complete range of visa application and assistance services. Whether you desire to move to Sydney to study at one of our world famous universities or are looking at the easiest means of applying for a partner visa, we offer tailored services that will save you time, money and hassle. Explore our various temporary and permanent visa pages to discover some of the basic requirements for specific visa pathways.
Our Rates – Preston Harrison began PK Harrison Australian Visa Services with the desire of offering affordable immigration services. As a family owned and operated business, PK Harrison Australian Visa Services is able to offer affordable rates without compromising on the quality of service or industry expertise.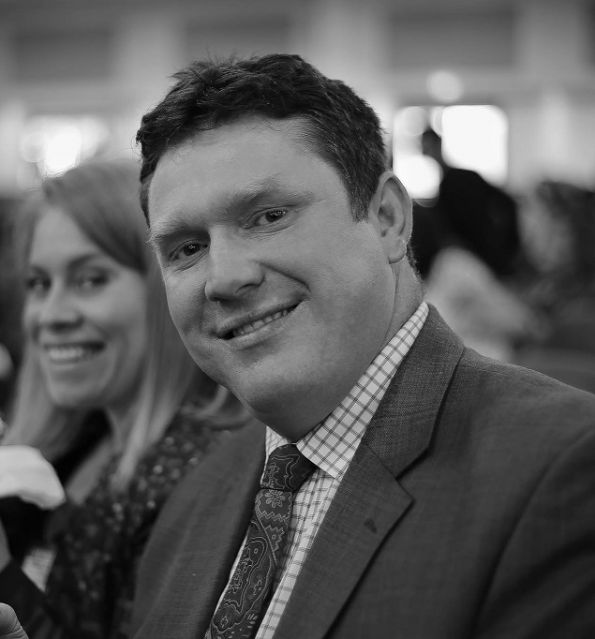 Services:
Student migration visa
General skilled migration visa
Australian business visa
Family migration visa
Visa advice and strategic planning
Temporary and permanent visa applications
Citizenship advice and applications
PK Harrison Australian Visa Services is on your side!
Providing high-quality visa migration assistance and personalised service at a fraction of the cost of some of the large Australian visa firms.
Your Local Migration Agent In Sydney
Based in North Kellyville, PK Harrison Australian Visa Services is a 100% Sydney owned and operated company. We support the local community in the North West and are actively involved in community support services. Our Sydney migration agent services are accessible in person, over the phone or over Skype. No matter where you live you can receive the advice and friendly service from one of the leading migration agents in Sydney.
Come and book a free assessment today and take your first step to achieving your dream.
If you would like to make an enquiry regarding obtaining an Australian visa or for specific details related to a business sponsorship, please submit your question via the enquiry form.